Since I left China in 1986, this is the first time for me to stay there for so long (almost 4 months), and it is also the first time to seperate from my son for so long. Thanks to God for being with me, protecting me and guiding me during these 4 months. Once more, I have experienced His love and power, His mercy and richness. Once more, my heart cry out to Him: I love you, God! Every breath of mine belongs to you!
1£©Short term mission: Qinyan City,Henan Prov., China (2009/3/15 £­3/26)
Thank God to have me went with His Foundation Medical Team again this year. We gave out 500 wheel chairs, gave treatment to many handicap patients, and broght many people to Jesus Christ.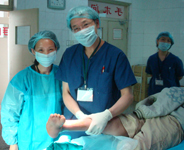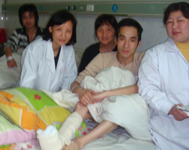 2£©Served God in a ShenZhen home Church, established and led a Bible study group
This group of people get to know God because of "Grass Music". I came to them last year from Canada to record my songs, and started to spread the Gospel. Now there are more than 20 people in the group and all of them are Christian now. There is also another group of people being trained as worship team for churches.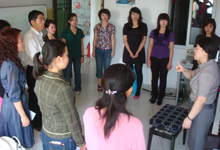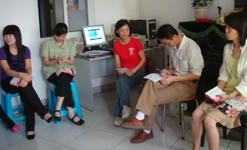 3£©On April 11, five members in the group were baptized in the ocean with 130 others from the church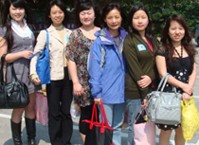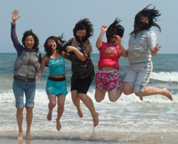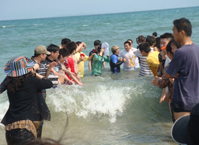 4£©Busy in learning to sing, recording songs, designing and publishing first CD album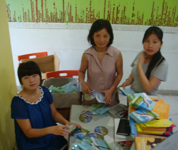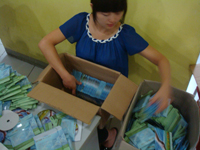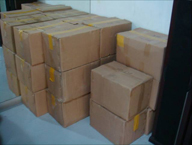 On May 8th, my first CD was published. Then I had the songs of the second CD and the third CD recorded. These songs will be posted on hte website one by one when it is dong with mixing, and people can download it freely. By the time when I will go back to China again, we will have the send and the third CDs published.
5£©Made 16 times "Grass Music and Testimony" in Shenzhen and Fuzhou Cities (May 9 to July 3rd)
Sometimes I was alone, sometimes I was with local Chior group or with my team members; sometimes it was in a small home church, sometimes it was in a big "three-self" church, wherever it is needed, wherever I would be, to praise the God, to be the witness of His power and love! Praise the Lord, I was able to present myself in the biggest church Fuzhou and Shenzhen.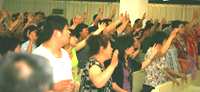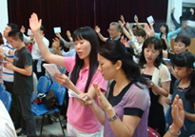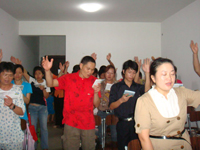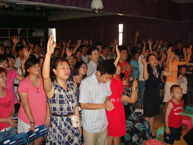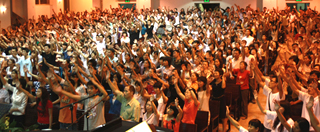 6£©Spreading the Gospel in the parks and the resturants in Shenzhen 6 times
Praise the Lord, we were able to sing "Grass Music" in the public to worship our God, and to give out CDs to others.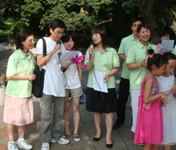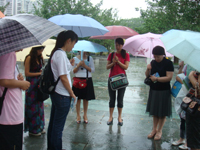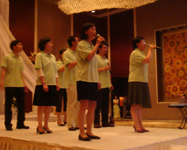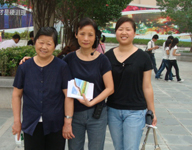 7£©Fellowship with Chinese Brothers and Sisters
I am glad to have a chance to work with Chinese B/s, and to have good fellowship with them. I am so thankful for the support the church gave to me, to my Bible study group and to my music ministry. They even had a farewell party for me and waiting for me to go back to China again soon!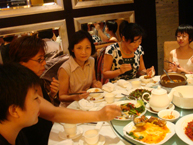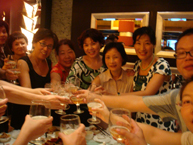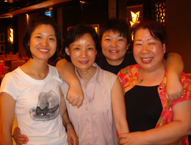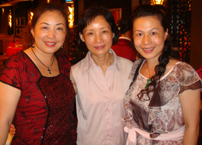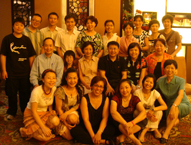 8£©Donations and expense
Prase the Lord to have B/s supported the music ministry by donating their money. During this periods, I have recieved £¤86,116.2 (about $13,500US£©, I have spend £¤147,613 (about $22,800US) on printing 30,000 CDs, song recording and mixing. Balance: -£¤61,496.8 (about$9,400US) .
Every penny of donations will be used to make more songs and CDs. May more people get blessed and may our God's name be glorified!,