City of Shanya is at the southest of the Island of Hainan. There are mountains on the north and the ocean on the south. It is one of China's main opened ports on the southeast side of coast; it is one of the gates for China to connect with the world. It is the most beautiful tourist attraction on the south coast. It is the south corner of China!
We got a chance to hold a Grass Music Concertat in the city of Shanya, because a sister in Shenzen attended our Concertat, and she was very touched that she wanted the people in the city of Shanya to hear it too, so she introduced us to go. A group of four of us departed from Shenzen on December 10th (Thursday) night, and arrived city of Shanya early in the morning. People in the Local church booked the hotel for us. Next morning, we went to prepare and practice in the church for Grass Music Concert at night, and then we went visit the place. My son and I had been here in 2002 with a tourist group , but the other three people had never been here before.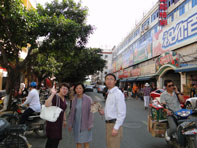 We went to "Dadonghai", which is a beach with free admission,to see the ocean. And we were even allowed to swim there, so we did.
We had lots of fun, and really enjoyed the life God gave us. I hadn't swim for a long time, and the water was not cold at all. Swimming in the ocean was very satisfying! Then, after we ate brunch, we met brother Chen of Grace Church. After conversation with him, I realized them didn't know much about us. They were very skeptical about what we do, so they didn't advertise to people about this, and only 20 people came. I thought we were already here, so doesn't matter how many people show up, we would still share our testimony!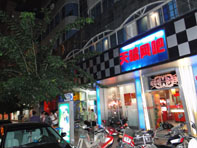 This is a family church. Although there were not many people, but we were still very focus on praising God. And then, shared our touching testimony. God's greatness and eternal love touches brothers and sisters' heart again.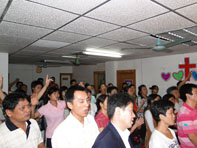 Everyone vowed to live and sing praise for God for all of their life!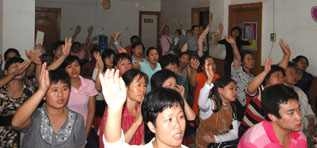 Then we took photos. Before God we are as close as family!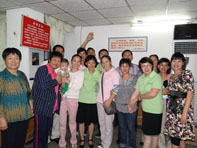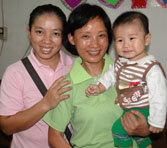 We gave out CDs to everyone at the end. Although we didn't get any offerings, but as long as God's love is spread to every corner of the world and to everyone's heart, we are very happy! Next day, brother Chen invited us to his house. brother Chen's house was not very fancy, but in the garden there are some papaya and coconut trees. We picked and ate all of the fruit there.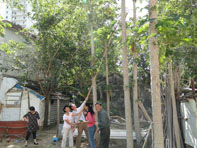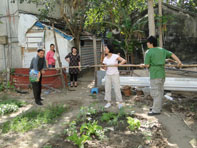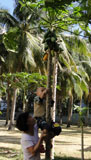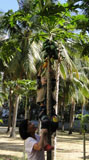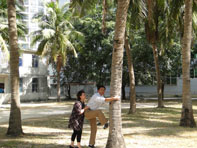 We picked coconut after we finished picking papaya. Teacher Zhao's husband wanted to climb up, but he was not as fit as when he was young, so he couldn't make it.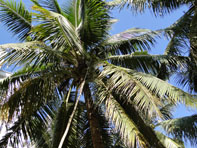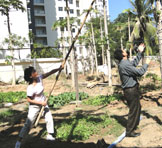 The coconuts were very tender, so they cracked when they dropped on the ground. We hurried and drank the coconut water. It was very fresh! I had never taste such fresh coconut water!


We had a great harvest! It was very satisfying eating and drinking coconut.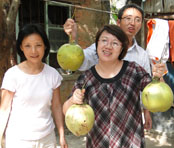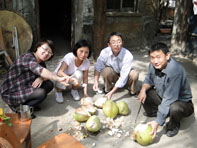 Sister Han showed us how to break the coconut with one bare hand, it was worth seeing. The secret was using the anger toward the devil!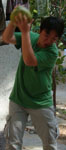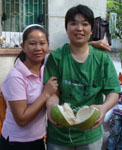 I had never taste such fresh fruits! It was worth the trip to come to the city of Shanya!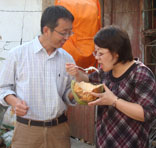 Then, we had sea food and garden vegetable hotpot. And we tasted a kind of special beans,which only can grow in the local area. I had eaten many foods I never taste before. Although it was simple, but precious. As the Bible said, "Behold, how good and how pleasant it is For brethren to dwell together in unity! "
We took some coconut and a big bag of papaya home when leaving brother Chen's house. We were thinking: when we came, we were strangers; when we left, we are good friends. we were touched by the action of brother Chen. He almost gave everything in the house to us! May God give grace to this family!