After the meeting at Grace Church, we hurried to Enfu Church to attend the afternoon service. In June 2000, with everyone¡¯s support, Pastor Bingguang Li and his wife in the Grace Church left for establishing a new church at West Island, and they named it ¡¸Enfu Church¡¹. There were about 80 regular attendances, and more than 10 children. They rented the local church as the service location. Service is at Sunday afternoon 1:30 p.m. This afternoon, I would be holding the Grass Music Concert there. It was a 40 minutes drive to the church. We had our lunch in the car on the way to the church.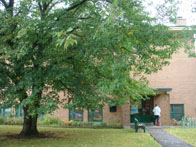 As we arrived, the local church choir had already started their practice. The brothers and sisters had invited many new friends to join this special meeting.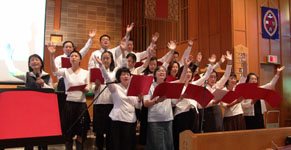 Although the time for practicing singing was very short; but everyone was extremely focus with all their energy and to praise our God. Because, God is worthy!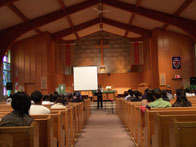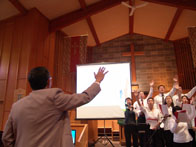 I did testimony next, and then we sang and praised God. This is a unique church. There are three paintings about Jesus hung on the wall at the back of the church, which made me feel very close to God, or even singing to him directly, when I was on the stage.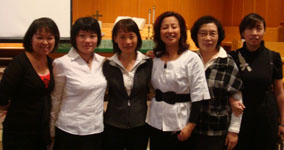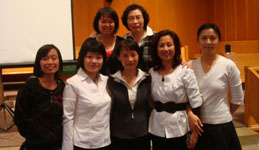 At the end, I took some photos with the brothers and sister and new friends, and shared our faith.
I accepted an interview from a brother who worked at the radio station. If I could choose, I would rather be ordinary; but I had been appointed to do testimony for God, so I am willing to do the interview. I am willing to go around the world to share what God did for me in my life and praise him! Because, I won¡¯t be here without God¡¯s mercy!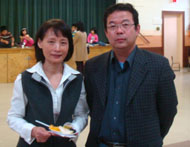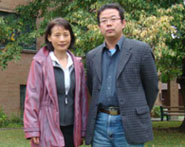 Then I prepared to go back to Ottawa after saying good-bye to Pastor and his wife. Brother Hu and his wife had accompanied me for 2 days. They had been attended to 5 Grass Music Concert (include Ottawa and Kingston), and they found something special in each one. On the way back, they took me to see St Joseph Cathedral which I had admired for a long time. I had heard that many cripples were healed, and they left their cane there. I really want to visit the church.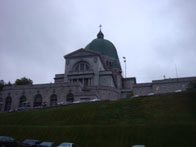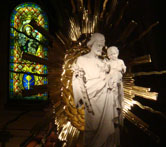 This is a very luxury catholic church. Many tourists came here. Catholics were devoutly waiting in line to touch the sculpture of Jesus¡¯s feet for praying.


There were many canes on the railing at upstairs as I heard, and there are shoes too! God¡¯s works are amazing!
This trip ended perfectly. During these two days, we had drove 7 hours and had held 3 Grass Music Concert (Saturday night, Sunday morning and afternoon), and each was 2 hours long. I was worried about my body would not be able to make it, and my voice would be gone. Thank God, everything is fine! I realized again: ¡°as I count on God who will give me the strength, everything is possible!¡± all the glory belongs to God!
In these two days, I got a warming welcome by the Pastor and his wife;and welcome from brothers and sisters too. Brother Hu and his wife did not only volunteer to be my personal driver, also they offered to be my tour guide and buy my meals. I was very touched! I wondered that I was a person who got no attention, and now how can I get so much love from others! It is God¡¯s mercy! I am extremely thankful! Wishing God will remember all his children!
Here, I thank the Pastor and his wife and brothers and sisters again for their support and help, and brothers and sisters¡¯ devotion and support! May God bless you all!