I have a special feeling for Shen Zhen Nan Shan Church. It was not only because my son and I had held a summer English camp there in 2005 and we had held the first "Grass Music Concert" there this year on May 9th , but also it was there Pastor Xie and I had built a strong bond before God, and the friendship with the sisters in the church! For more than 4 years, we have known each other through God's work ; and we have kept serving God till now! Thanks God!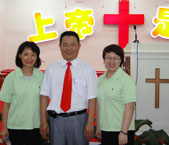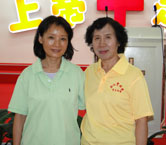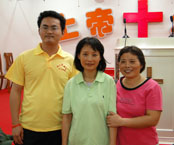 Nan Shan Church just moved to a new place, a bigger place than the last one. Brother Xie and his wife closed their business 2 years ago and decided to serve God with all their time and heart! After seeing the love and happiness God gave to Xie's family and the church, I was very happy for them, and I was also encouraged by their hard work to serve God. We brought up the idea of having another Grass Music Concert in their Church and giving out the CDs, he said we should not ask for offering. I said no problem. I know when I went to do testimonies; it was for praising and worshipping God, not for the offering. Even though the brothers and sisters want to give offering, but the money all used on the production of songs and CDs. I was very happy that he gave me another chance to come here! Also I was very happy that the choir of the church was willing to work with me.
Friday night, teacher Liu of the choir and I led about 20 choir members practicing the songs. Usually it took them several weeks to learn one song. This time, they had to learn 8 songs in one night. It was a very big challenge!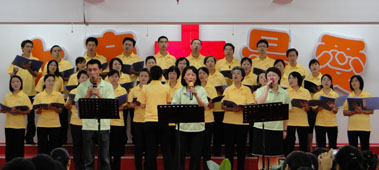 However, everything is possible for God! They arrived Saturday morning, and practiced for a while before went on stage! That day's mission was to praise God with whole heart, and bring all the followers in front of God! Saturday morning 9a.m., while the melody of praising starting, everyone in the room was rejoiced in the love of God.
Next, I started to say my testimony. Holy Spirit was with us, and the tears of appreciation running down people's faces continually. After leaving China 4 months, brothers, sisters and everyone's tears were touching my heart deeply. We need Jesus! China needs Jesus! Words of God need to be passed on!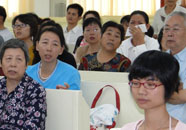 We need Jesus' healing! We need Jesus to walk with us on this rough path of life! Everyone was tearing with appreciation of God.

Is there anyone who has not experienced Jesus' healing! Is there anyone who has not experienced the kindness of God!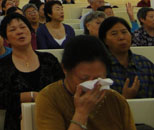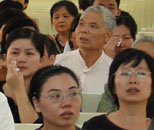 Countless of the kindness of God that is too many to praise! We can only offer our life to repay God's kindness!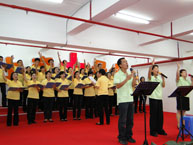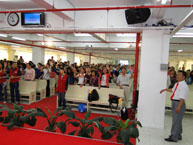 We will praise and worship our loving God for all of our life!
At the end of the concert, brother Xie called people to follow the Lord. Many people were willing to believe in Jesus, and joined the big family. Thank for the love of God, to call and find the lost ones.
Then, sisters came to give me a hug. They told me they had the same experiences as me, and they love me. I believe God will also heal them. God comfort me when I was in pain. Now I was able to be used by God. I was able to comfort them and let them see the light of life. I felt very happy and warm!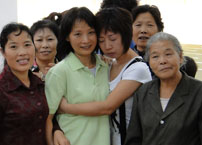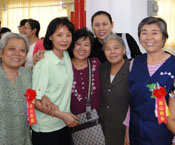 Next, we gave out 《You are in my life》 CDs to each person. Then, we took pictures with the choir and the pastor.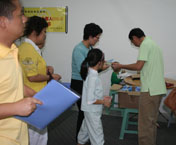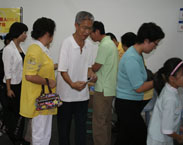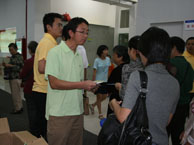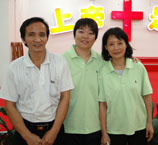 Thank God, although we did not accept offerings, but we still had the support of the brothers and sisters. A sister in the choir offered 1000 dollars; a brother's younger sister who came from another place was touched and offered 1000 dollars. And there are more brothers and sisters who wanted to offer. I knew Holy Spirit touched them, so they were willing to devote. Wishing God to remember them, and bless them!
Glory to our God forever! All the glory belongs to Jesus who died for us—Jesus is the Lord of the earth!