November 28th (Saturday) afternoon, I took train from Shenzen to Guangzhou to see my old friends from USA, whom I haven't seen in 3 years. They came back to China to attend the school reunion. And then we went to visit the reunion place--- Guangzhou Dongshan Church. It is an ancient church; there are 5 services every Sunday with approximately 10,000 attendances.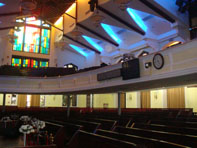 I always wanted to hold a Grass Music Concert in Guangzhou. But with the lack of "connection", they called the pastor and wanted to introduce him to me. Unexpectedly, pastor said on the phone, "you can stay here tonight, and we will have Grass Music Concert tomorrow!" I told pastor that I will come here in the future, because I already had a Grass Music Concert at Shenzhen tomorrow night. Pastor said there will be 280 new follower tomorrow morning, and they will hold a 3 days and 2 nights camp at Nanhang Hotel in Huadu,Guangzhou . This is a very good opportunity for testimony. I answered, "yes!" then without any preparation, I urgently got on pastor's car around 8 p.m., and we arrived at the camp an hour later.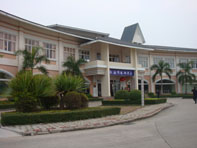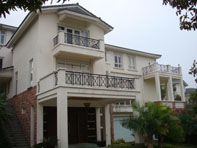 We arrived the camp around 10, and everyone was there waiting. I led them practiced 2 Grass Music Concert songs, then I started prepared for the Grass Music Concert tomorrow. I brought nothing with me, so I could only download songs and slide shows from internet. I finished preparing work around 1 a.m. I had never stay at such high class hotel; the room facilities were very nice. But it was very late, and I couldn't really enjoy it.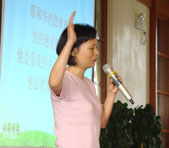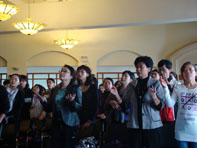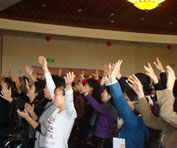 The next morning, I led the choir alone and shared my testimony. The moment the music started, everyone got into the mood immediately.



God's love touches every broken heart, and Holy Spirit is healing us! Only Jesus is the light of our life!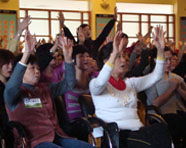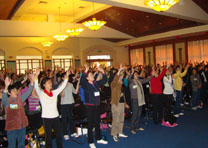 God's power and love, kindness and mercy, touches the new followers deeply. They promised to follow God and praise God for all of their whole life!

This is only the beginning of the road to the cross . Only if you continue walking steadily, you will receive a fruitful life! I truly hope they will arrive God's land soon, unlike me who waited for 10 year to get baptized; and only accept God when I was at my worst time.
The person with a tie is the senior pastor of the church. It was the first time in China that I had seen such a young pastor, who led a such large church. China has hope!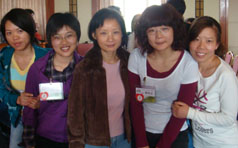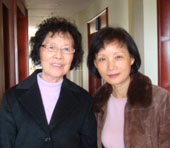 I stood beside pastor's mother, and hoping my own son can be saved soon, and be used by God!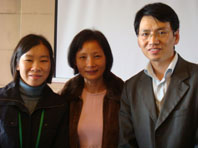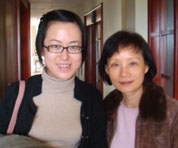 At last, pastor asked new friends to stand facing each other, and ask everyone, "if you meet a stranger at church, or run into the person who loved you before then hurted you, or facing your parents who hurted you, or run into some people with disabilities…, will you give them a smile, hand shake, or hug?" everyone was touched, and in tears, holding hands, and hugging each other! In this cruel world, we are willing to love, because God love us first! Let us spread God's love all over the world to every corner and ever single person's heart and soul!
Unfortunately, I did not bring CDs to give to people, but pastor promised me to let me come again next week. We did not accept any offers. After lunch, we drove back to Guangzhou, then we took train to Shenzen, and held Grass Music Concert there at night. Although it was tiring, but I felt joy in my heart. Because what I did will make God happy! All the glory belongs to God!
( Thank God, the next week we received brothers and sisters offers when we went to Guangzhou Zhongshan Church. Here, I thank the brothers and sisters and wish God will remember you all!)
g/